How to Order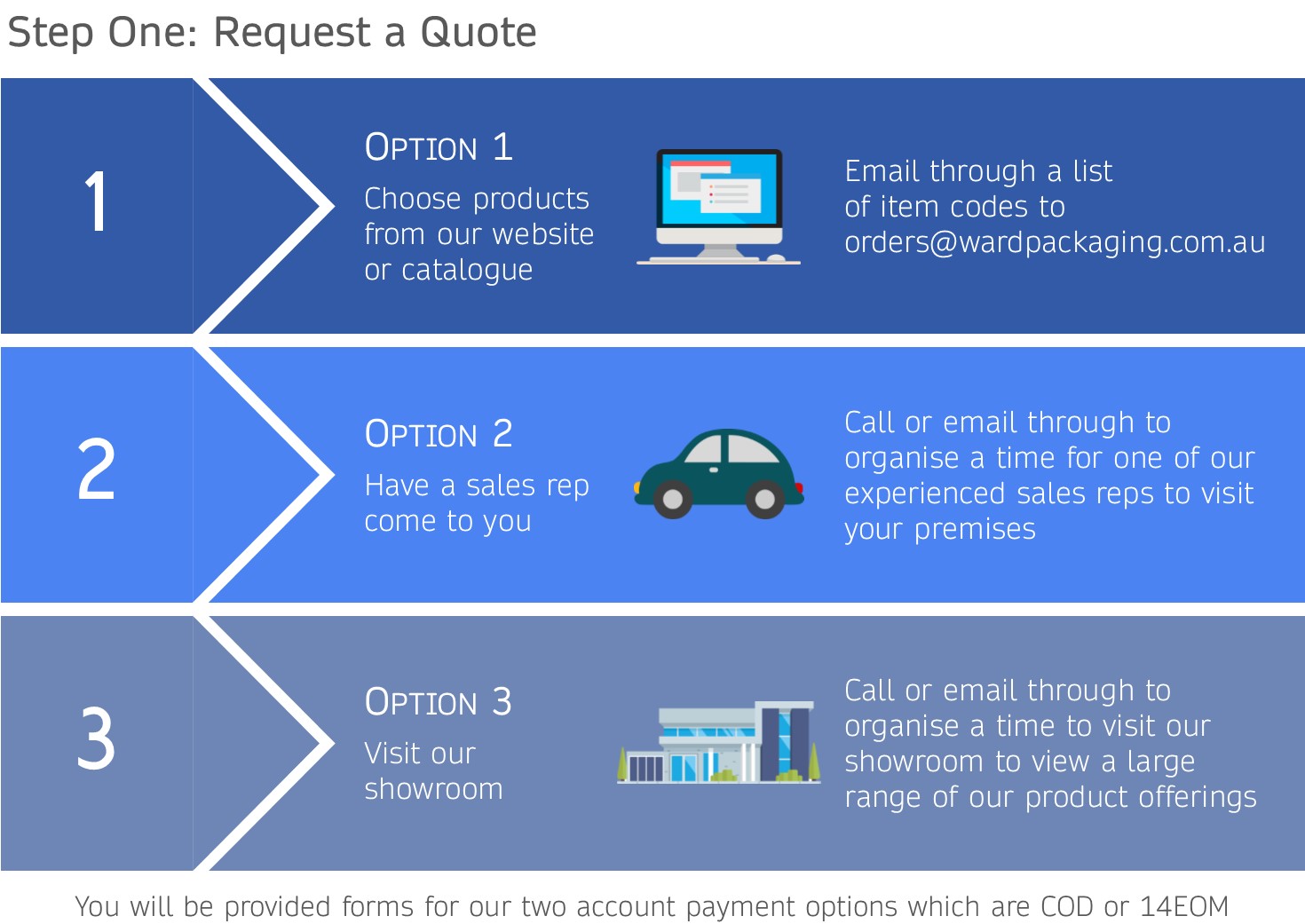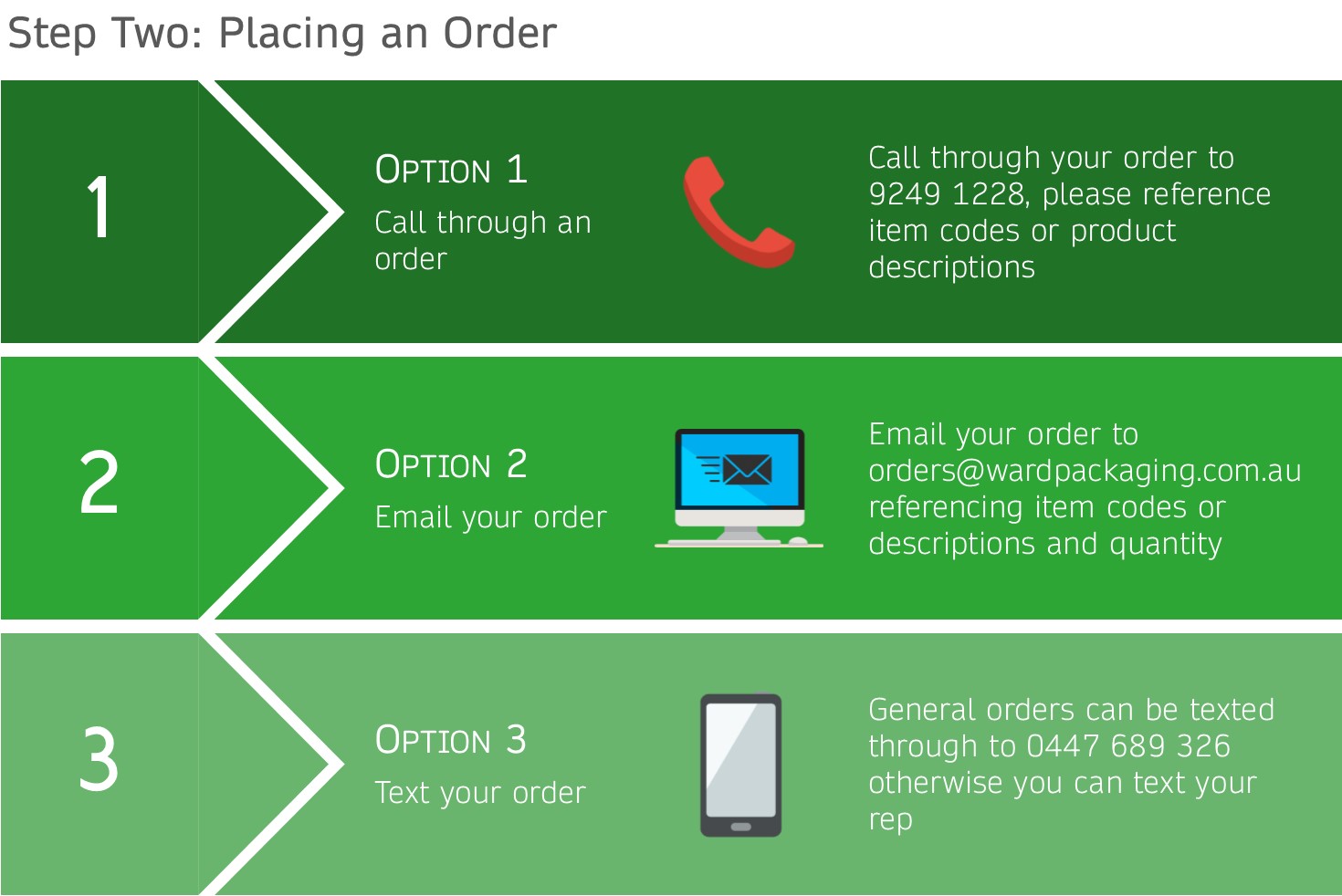 Delivery Options and Terms
Deliveries
► Free next working day delivery for orders over $50 and placed before 2.30pm to most Perth metro suburbs. Not all suburbs are everyday delivery, outer metro areas are limited.
► We do our best to accommodate requests for delivery times however cannot guarantee exact times due to delivery volume and traffic conditions.
► Country orders will be delivered free of charge to your nominated carrier.
► Back ordered stock will be noted but not charged on your invoice and will be delivered to you once it arrives at our warehouse. If you wish to be advised of backorders at the time of order placement, please let us know.
Pick Up
► Available from our premises in Gnangara for orders $100 and over.
► 2 hours minimum notice is required for pick up.
Trading Terms
► Pre-payment at the time of order by credit card or EFT (please email remittance to admin@wardpackaging.com.au using your customer number or invoice number as reference).
► COD by credit card.
► 14 days EOM (pending approval of creditor watch check and application).
► Failure to adhere to payment terms may result in your account reverting to COD or your orders being placed on hold until payment is made.
All COD customers: From 1st of March 2022, we will no longer accept Cash payments. We can store your Credit Card details on our secure Westpac Portal if required. Call the office for more info.